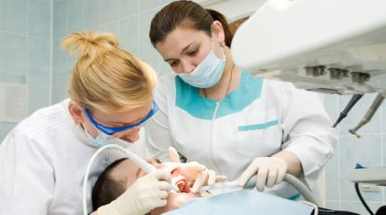 Welcome to OZ Dental
We've created a cosmetic dental practice that puts your smile out there--front and center--for everyone to see. You'll love the results that we can get with our combination of latest technology and experienced, caring dental professionals.
Opening hours
We are open on times below - Please call clinic to book your appointment
Get in touch
OZ Dental Clinic
Balga Plaza shopping centre Shop No. 11 ,
108 Princess Road Balga - 6061
Quick facts about our clinic
OZ Dental Services
Teeth Cleaning & polishing
Teeth cleaning is a procedure for the removal of tartar (mineralized plaque) that may develop even with careful brushing and flossing, especially in areas that are difficult to reach in routine tooth brushing.
Scaling & Root Planning
Scaling and root planing or deep cleaning, is the process of removing or eliminating the etiologic agents – dental plaque, its products, and calculus – which cause inflammation, thus helping to establish a periodontium that is free of disease.
Teeth Whitening
There are many products and techniques available for patients who want to achieve a brighter smile, and with so many options available, it can be difficult to choose the method that is right for you. The best way to begin any teeth-whitening regimen is to schedule an appointment and talk to your doctor about the differences between in-office professional whitening and at-home whitening.
Dental Implants
A dental implant (also known as fixture) is a surgical component that interfaces with the bone of the jaw or skull to support a dental prosthesis such as a crown, bridge, denture, facial prosthesis or to act as an orthodontic anchor.
Crowns and Bridges
When a tooth is cracked, decayed, or damaged, a crown may need to be fitted onto the tooth. Crowns can help to whiten, reshape, and realign existing teeth. A bridge is a fixed dental restoration (a fixed dental prosthesis) used to replace a missing tooth (or several teeth) by joining an artificial tooth permanently to adjacent teeth or dental implants.
Laser Dentistry
In recent years, laser dentistry has superseded many traditional dentistry practices, making treatments more precise and less painful. This newer style of dentistry utilizes intense beams of light projected by a dental laser. Dental lasers can be used to perform a wide variety of treatments, including soft tissue shaping and removal.
Cosmetic Dentistry
Cosmetic dentistry is generally used to refer to any dental work that improves the appearance (though not necessarily the function) of a person's teeth, gums and/or bite. Contact us for more info.
Tooth Extraction
Tooth extraction is the removal of a tooth from its socket in the bone. If a tooth has been broken or damaged by decay,we will try to fix it with a filling, crown or other treatment. Sometimes, though, there's too much damage for the tooth to be repaired. In this case, the tooth needs to be extracted.
and Many More..
Fell free to contact us with any problem and concern and we would be happy to assist you with your dental need.